Beware of The Cure: #RiVax – A New #Marburg Vaccine Containing Deadly Toxin #Ricin
3rd October 2021
Get Ready for Marburg – The New Plandemic?
Remember that interview with Bill Gates when he said: "the next one [pandemic] will get attention this time"?
Well 61 year old whistleblower BioTech Engineer Kieran Morrissey from Dublin believes that the next plandemic Gates was referring to, may in fact be the Marburg Virus.
Disturbingly, according to Morrissey, his fear is that the plan could be to infect recipients of the Covid booster shots with Marburg via the RiVax "vaccine" containing the deadly toxin Ricin. Let's hope and pray that he's wrong about that, but given the events of the past two years anything seems possible. In any event it is surely better to be prepared and forewarned than to be caught out by the unexpected.
Links, References & Related Documents:
An article first appeared on the Bill Gates funded GAVI Global Vaccine Alliance website dated 22nd April 2021 (by Priya Joi) titled "The Next Pandemic: Marburg?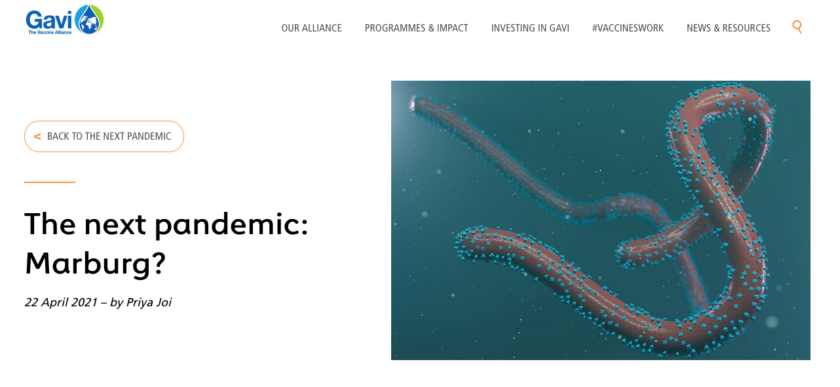 Information about the Marburg virus disease then appeared on the WHO (World Health Organisation – also Gates funded) website on 7th August 2021 here:
Marburg Virus Disease
https://www.who.int/news-room/fact-sheets/detail/marburg-virus-disease
This was followed up by various articles in the Mainstream Media, two examples of which are from the Metro on Thursday 12th August 2021 here:
Marburg virus: What are the symptoms and is it in the UK?
https://metro.co.uk/2021/08/12/marburg-virus-what-are-the-symptoms-and-is-it-in-the-uk-15079052/
and from the Express in the UK on Friday 13th August 2021 here:
Marburg virus warning: Why the UK MUST be 'vigilant' for deadly Ebola-like virus symptoms
https://www.express.co.uk/life-style/health/1476376/marburg-virus-uk-must-be-vigilant-ebola-symptoms-evg
As you can see the MSM have already started their fear campaign surrounding Marburg.
#Marburg #RiVax #Ricin #MARV #GAVI #Kieran-Morrissey #BioTech-Whistleblower
Research Paper – Structure of RiVax: a recombinant ricin vaccine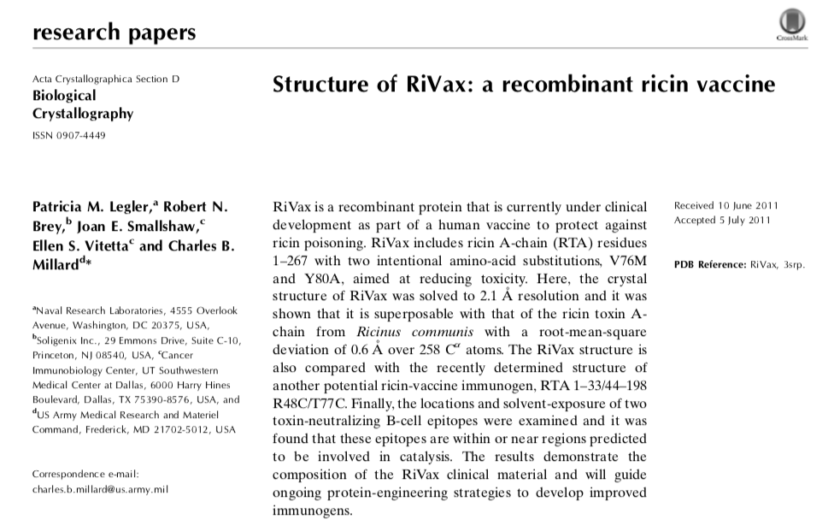 CDC – Information on Marburg Virus and Disease
https://www.cdc.gov/vhf/marburg/index.html
Research Paper Referenced in Video: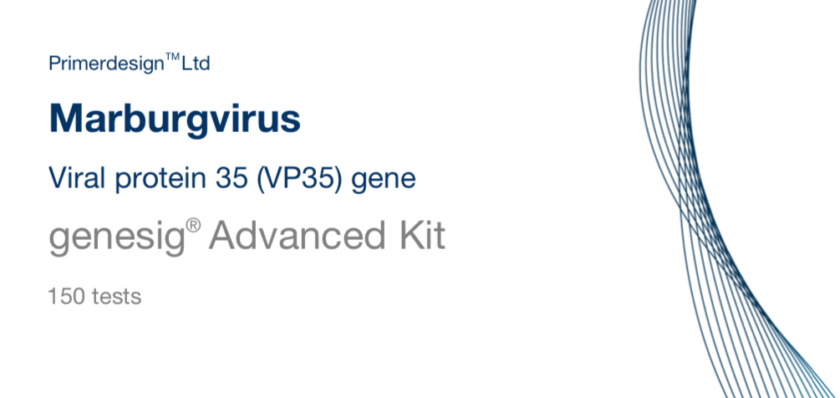 Research Paper – New Quality-Control Investigations on Vaccines: Micro- and Nanocontamination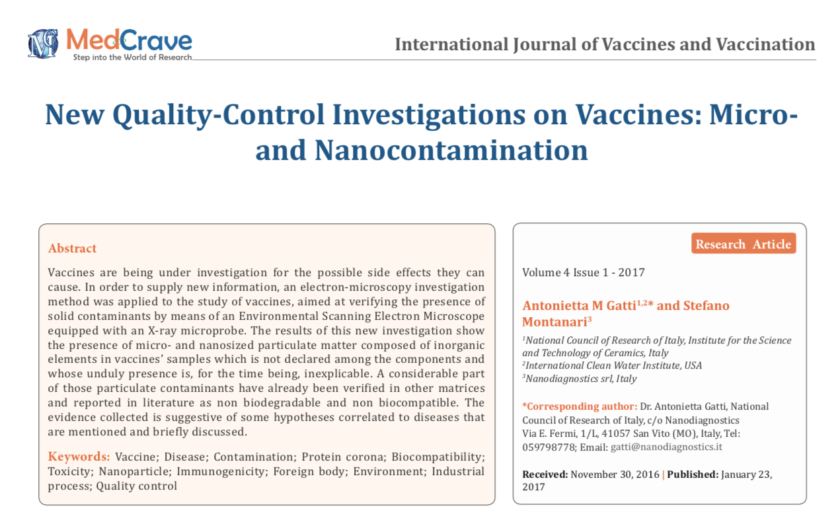 Read Kieran's full article he wrote here:
A Possible Marburg-RiVax Final Solution
Article by Austin Roe here:
https://originalrebel.net/2021/09/29/biotech-whistleblower-kieran-morrissey-warns-of-marburg-virus-vaccine-being-fast-tracked-for-new-pandemic/
Follow Kieran on instalker here:
https://instalker.org/KieranMorrisse5
UK Gov – Previous incidents and outbreaks 2016 to 2021
https://www.gov.uk/guidance/ebola-and-marburg-haemorrhagic-fevers-outbreaks-and-case-locations
The full interview re Gates and the next plandemic can be found here:
https://www.c-span.org/video/?473341-1/bill-melinda-gates-covid-19