According to reports – Dr. Andreas Noack died in Carinthia Austria on 26th November 2021 – Aged 57
4th December 2021
In this emotional video, Anna explains in detail how her partner Dr. Andreas Noack became ill shortly after the controvertial video on Graphene Hydroxide was published (Tuesday 23rd November). On the evening of a Zoom call interview with a man named 'Harald', Anna describes how Andreas began acting like he was drunk, and then collapsed in her arms.
She says that eventually when Andreas began having difficulty breathing, she called for an ambulance and administered CPR. The paramedics arrived and then he was taken to a hospital in Wolfsberg.
According to Anna, in her emotional testimony in the video, the doctors told her that Dr. Noack had died of a heart attack due to failure of the tricuspid heart valve. In the video above, Anna appears to be of the opinion that he may have been the subject of some kind of "attack using technology" that she says Andreas knew about. This is of course unconfirmed and so as yet there is no evidence of this.
After phoning around hospitals in Germany, it became apparent to us that the hospital in question was located in Wolfsberg in Austria, and not Germany as previously thought. According to this article here the "local authorities confirmed that Dr. Noack had indeed died on 26th November 2021".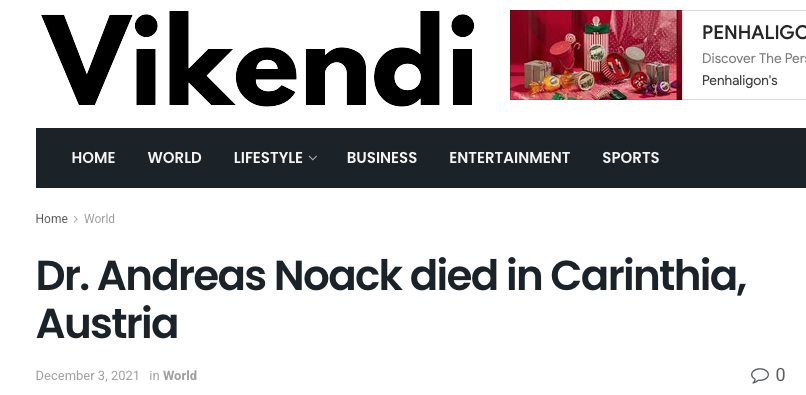 Apparently details of Dr. Noack's funeral in Wolfsberg & St.Paul are beginning to emerge: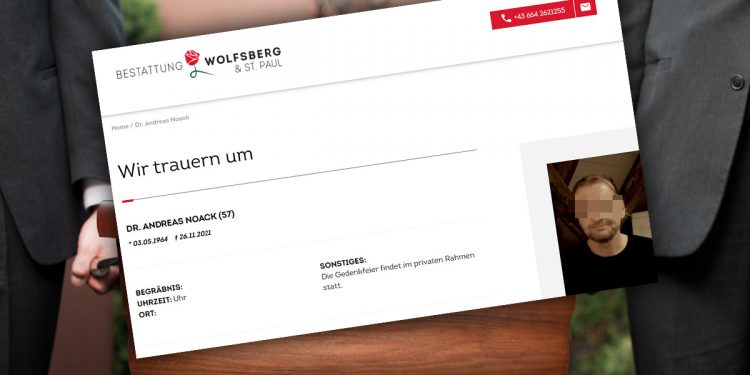 Funeral (to be held on 8th December 2021)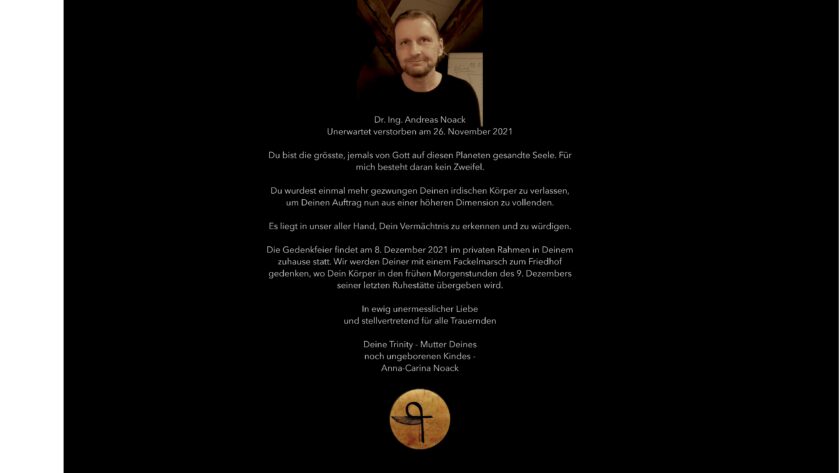 When we have more information we will post it here.
See the Graphene Hydroxide video here:
#Dr-Andreas-Noack-Death #Dr-Noack-Death-Heart-Attack #Andreas-Noack-Anna #Graphene-Hydroxide #Dr-Noack-funeral-Austria #Carinthia-Austria #Dr-Noack-Triscupid-Heart-Valve-Failure