30 September 2018
Shortly after ballistic missile strikes targeting Saudi positions in Najran, Yemeni warships stormed the Royal Coast Guard at Jazan Harbor in Southern Saudi Arabia on Sunday (September 30th).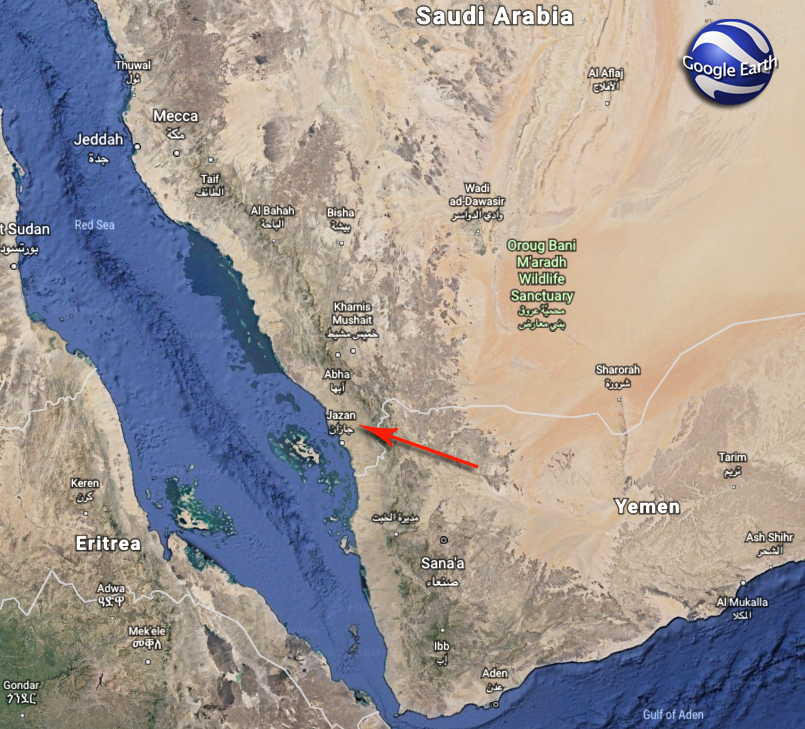 According to the Al-Masirah media network, several boats belonging to Saudi forces have been destroyed or damaged.
A source in the Yemeni navy has reported that a large number of Saudi soldiers have been wounded in an attack on the Saudi coast guard's boats.
This is the second time in less than a month that the Yemeni navy has been targeting Saudi military targets on the coast of Jazan in southern Saudi Arabia at the port of Jazan.
Jazan is a port city and capital of the Jzan Region, which lies in the southwest corner of Saudi Arabia and directly north of the border with Yemen.
On 1 September, the Yemeni navy also targeted a Saudi frigate on the same coast.
Earlier, three Samad-type drones hit the Dubai airport in the United Arab Emirates on Saturday evening through early hours of Sunday morning.
Source:
Please follow and like us: