Fintech News
TWITTER UNDER SUSTAINED ATTACK – GLOBAL SHUTDOWN
The social media platform Twitter is reported as being down right across the globe from North America (US & Canada), Europe, UK, India, South Africa and the Far East.
At one point there were over 900 reports from all across the world within the space of 20 minutes according to the Outage Report monitoring website at https://outage.report/twitter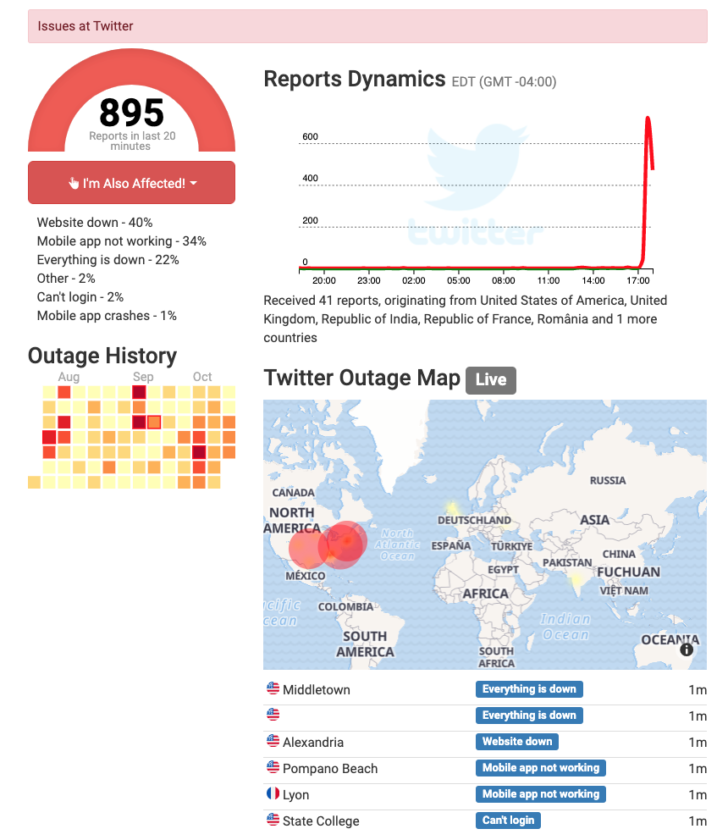 At the time of writing 23:17pm GMT the reason for the outage remains unclear although judging by the severity of the outage it could be a D-DOS (Distributed Denial of Service) attack. The first reports of the outage started to appear at around 9:00pm GMT and are still continuing more than 2 hours later.